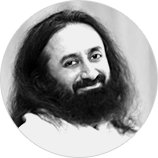 Gurudev Sri Sri Ravi Shankar
Gurudev Sri Sri Ravi Shankar is a humanitarian leader, a spiritual teacher, and an ambassador of peace. His vision of a stress-free, violence-free society has united millions of people the world over through service projects and the courses of The Art of Living.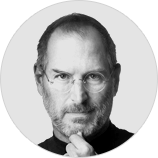 Steve Jobs
Founder, Apple Inc. Known for his passion to create beautiful experiences and his perseverance to go through the ups and downs of life, Jobs has inspired all of us especially our creative director Terykson who has single handedly led the design and product efforts of Gman Labs.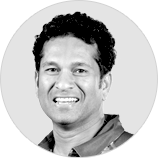 Sachin TendulkarThe one that can bring smiles and happiness to billions of people with his bat. His hunger to "win" for his team and country is truly inspirational.